Gastric Sleeve vs. Gastric Bypass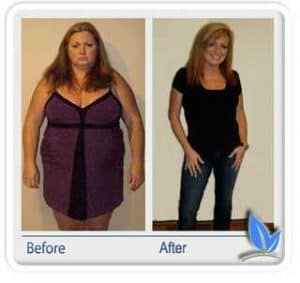 Just as consumers have a variety of choices to consider when deciding upon weight loss surgery, so do surgeons. Dr. Guillermo Alvarez, an experienced bariatric surgeon practicing in Mexico near the Texas border, made his decision to specialize in gastric sleeve surgery after he weighed the costs and benefits of each available procedure and saw the dramatic results many of his patients achieved after gastric sleeve surgery.
Dr. Alvarez performs only gastric sleeve surgery. As a result, he is a master of the complex surgical techniques necessary to ensure successful outcomes. At Endobariatric, the acclaimed facility founded by Dr. Alvarez, you are never rushed. He performs no more than four procedures a day and spends ample time in quality conversations with clients, explaining the surgery, recovery, and results, as well as listening to your expectations.
Below, Dr. Alvarez answers some of the questions prospective patients commonly ask him when deciding between gastric sleeve and gastric bypass surgery.
Gastric Bypass FAQs
What are the similarities between gastric sleeve and gastric bypass?
With both procedures, the goal is simple: reduce the size of the stomach so that you feel full after eating less. Gastric sleeve transforms the stomach into a sleeve-like tube with significantly reduced volume. The sleeve doesn't have the capacity to hold much food, and so your body signals you to stop before you consume excessive calories. In addition, the surgery involves the removal of a structure called the fundus, where the hunger-inducing hormone ghrelin is produced.
With gastric bypass, the complete stomach remains intact, but a "pouch" is surgically attached to the intestine so that food is rerouted away from it, quickening its path down the gastrointestinal tract.
In what ways is gastric sleeve superior to gastric bypass?
Because a gastric bypass involves the cutting of the intestine, there is a greater risk of leakage of digested contents. In general, the bypass has more side effects and a greater incidence of complications, such as gastric dumping, bowel obstruction, ulcers, severe hypoglycemia, and post-RYGB internal hernia.
It also requires more time in the operating room, as adding a pouch to the intestine is more complex than the simpler sleeve procedure. In addition, there is a greater chance that the patient will be back in the operating room at some point: within six years 65 percent of gastric bypass patients will be readmitted to a hospital, with a quarter of those suffering some degree of intestinal obstruction.
Gastric bypass patients frequently suffer nutritional deficiencies, as the digested food travels a shorter route, giving the gastrointestinal tract less time to absorb vitamins and minerals. A Swedish study suggested some troubling correlations between gastric bypass and falls, fractures, drug abuse, alcoholism, and even suicide.
Are these operations reversible?
Neither gastric sleeve or gastric bypass is reversible, but when a patient undergoes follow-up surgery, the second operation involves much less risk with gastric sleeve. Patients who have chosen gastric sleeve over gastric bypass are in fact less likely to need or want a second operation; and, if a revision procedure is performed, it is much easier to modify the sleeve than to reroute a bypass.
Gastric Sleeve Surgery Consultation
If you would like to learn more about the gastric sleeve surgery, we invite you to request a free consultation with experienced Mexico and Texas bariatric surgeon Dr. Guillermo Alvarez by calling 1-800-381-8115 (toll-free) or filling out our online contact form today. Dr. Alvarez is extremely accessible to patients on both sides of the border and offers convenient transportation options from San Antonio and other Texas cities.