Gastric Sleeve vs. Gastric Bypass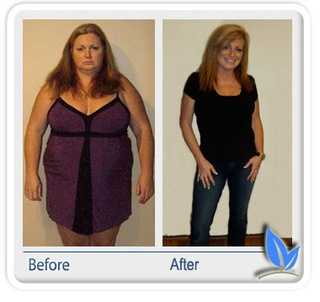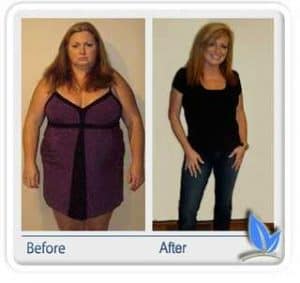 Just as consumers have a variety of choices to consider when deciding upon weight loss surgery, so do surgeons. Dr. Guillermo Alvarez, an experienced bariatric surgeon practicing in Mexico near the Texas border, made his decision to specialize in gastric sleeve surgery after he weighed the costs and benefits of each available procedure and saw the dramatic results many of his patients achieved after gastric sleeve surgery.
Dr. Alvarez performs only gastric sleeve surgery.  As a result, he is a master of the complex surgical techniques necessary to ensure successful outcomes. At Endobariatric, the acclaimed facility founded by Dr. Alvarez, you are never rushed. He performs no more than four procedures a day and spends ample time in quality conversations with clients, explaining the surgery, recovery, and results, as well as listening to your expectations.
Below, Dr. Alvarez answers some of the questions prospective patients commonly ask him when deciding between gastric sleeve and gastric bypass surgery.
Benefits of Gastric Sleeve Surgery
Dr. Alvarez and most patients agree that the benefits of gastric sleeve surgery are too good to ignore:
You feel full after eating less food
Your overall appetite decreases because the part of the stomach that indicates hunger is largely removed
No foreign objects are inserted into your body
The recovery is quicker than with comparable procedures, allowing you return to your normal life sooner
Your results are permanent and do not require periodic adjustments
What Makes Someone a Suitable Candidate for Gastric Sleeve?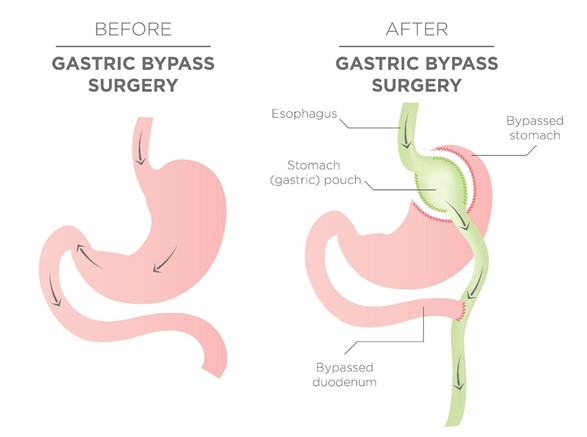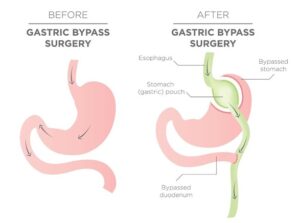 Good candidates for gastric sleeve generally:
Have a body mass index (BMI) of 30 to 54, as well as health issues related to weight like high blood pressure, sleep apnea, diabetes and arthritis
Have a BMI of over 40 for at least five years
Have been unsuccessful at losing much weight through traditional means
Are willing to make permanent substantive changes to their diet and lifestyle
Do not have drug or alcohol dependency
During a consultation with Dr. Alvarez, he will consider several factors in assessing your suitability for gastric sleeve surgery. If he feels that an alternative treatment is more appropriate for your body, he will share that during this appointment.
Comparing Safety Standards
Research out of Stanford University finds that gastric sleeve has the lowest rate of complications compared to all bariatric surgeries, including gastric bypass. Because gastric sleeve is completed in one step, that significantly lowers the associated risks. The recovery time is also more substantial for gastric bypass patients.
The body has an easier time absorbing vitamins and nutrients following gastric sleeve. With gastric bypass, the intestinal bypass may lead to a vitamin deficiency. Moreover, the list of foods and beverages you can become intolerant to (including alcohol) is longer after having gastric bypass. As a result, you are more likely to develop dumping syndrome (in which you experience nausea, diarrhea and/or tiredness after eating a meal) when eating certain standard foods.
Safety of Medical Tourism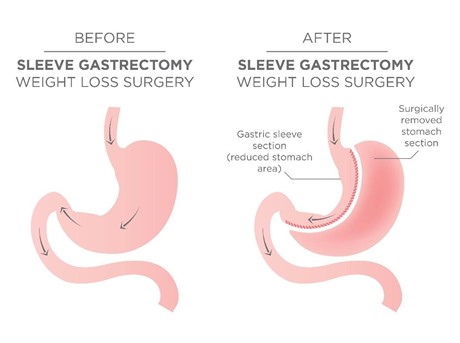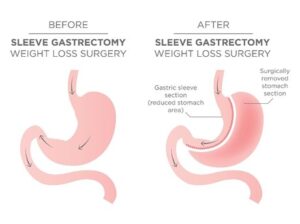 Mexico is known throughout the world as one of the safest destinations for medical tourism. The Endobariatric facilities are just eight blocks from the United States border, close to Eagle Pass, Texas. This location makes it easy to enter Mexico (with a passport or birth certificate) from the U.S. without having to get on an airplane. The immediate community is safe, and Endobariatrics even offers a shuttle to the local restaurants, shop and Endospa during your stay.
The Endohospital was explicitly designed as a place for Dr. Alvarez to safely perform gastric sleeve surgery. Inside, we have hospital rooms, a cafeteria, laboratories, a radiology department and a friendly staff that speaks Spanish and English. Security measures are taken seriously to ensure the safety of our patients while on-site.
It is no wonder that Endobariatric is one of the only facilities in the world to earn the coveted "Center of Excellence" distinction by the Surgical Review Corporation for metabolic and bariatric surgery. Our hospital is recognized for "excellence in safety, efficacy & efficiency" and we strive to continue living up to that honor.
Gastric Bypass FAQs
What are the similarities between gastric sleeve and gastric bypass?
With both procedures, the goal is simple: reduce the size of the stomach so that you feel full after eating less. Gastric sleeve transforms the stomach into a sleeve-like tube with significantly reduced volume. The sleeve doesn't have the capacity to hold much food, and so your body signals you to stop before you consume excessive calories. In addition, the surgery involves the removal of a structure called the fundus, where the hunger-inducing hormone ghrelin is produced.
With gastric bypass, the complete stomach remains intact, but a "pouch" is surgically attached to the intestine so that food is rerouted away from it, quickening its path down the gastrointestinal tract.
In what ways is gastric sleeve superior to gastric bypass?
Because a gastric bypass involves the cutting of the intestine, there is a greater risk of leakage of digested contents. In general, the bypass has more side effects and a greater incidence of complications, such as gastric dumping, bowel obstruction, ulcers, severe hypoglycemia, and post-RYGB internal hernia.
It also requires more time in the operating room, as adding a pouch to the intestine is more complex than the simpler sleeve procedure. In addition, there is a greater chance that the patient will be back in the operating room at some point: within six years 65 percent of gastric bypass patients will be readmitted to a hospital, with a quarter of those suffering some degree of intestinal obstruction.
Gastric bypass patients frequently suffer nutritional deficiencies, as the digested food travels a shorter route, giving the gastrointestinal tract less time to absorb vitamins and minerals. A Swedish study suggested some troubling correlations between gastric bypass and falls, fractures, drug abuse, alcoholism, and even suicide.
Are these operations reversible?
Neither gastric sleeve or gastric bypass is reversible, but when a patient undergoes follow-up surgery, the second operation involves much less risk with gastric sleeve. Patients who have chosen gastric sleeve over gastric bypass are in fact less likely to need or want a second operation; and, if a revision procedure is performed, it is much easier to modify the sleeve than to reroute a bypass.
Gastric Sleeve Surgery Consultation
If you would like to learn more about the gastric sleeve surgery, we invite you to request a free consultation with experienced Mexico and Texas bariatric surgeon Dr. Guillermo Alvarez by calling 1-800-381-8115 (toll-free) or filling out our online contact form today. Dr. Alvarez is extremely accessible to patients on both sides of the border and offers convenient transportation options from San Antonio and other Texas cities.