Gastric Sleeve vs. Gastric Balloon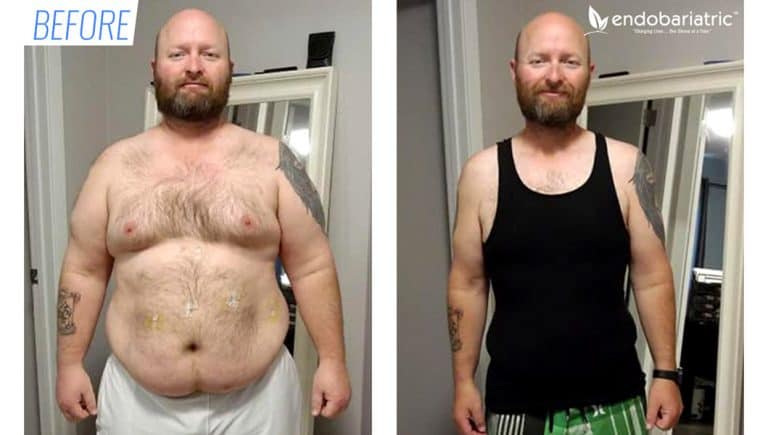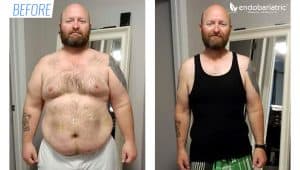 When comparing gastric sleeve surgery to a gastric balloon insertion, it's important to remember that each option appeals to a different type of patient. As we saw in our discussion of gastric bypass, both the sleeve and bypass are long-lasting solutions for obese individuals who seek to restrict their intake of calories by reducing the body's capacity to store and digest food.
Dr. Guillermo Alvarez, the founder of Mexico's Endobariatric medical facility across the border from Texas, specializes in gastric sleeve procedures for the simple reason that the technique is a proven solution that permanently changes a patient's appetite, BMI, and ability to enjoy life.
The gastric balloon is minimally invasive and has a role to play in preparing morbidly obese patients for gastric sleeve surgery, but Dr. Alvarez recommends that severely overweight individuals consider gastric sleeve as a choice that will pay dividends of health and happiness for years to come. And Dr. Alvarez is the Mexico bariatric surgeon you want for this life-changing surgery, as he has performed more than 20,000 gastric sleeve procedures, making him one of only a dozen Master Bariatric Surgeons in the world designated a Bariatric Surgeon of Excellence.
Below, Dr. Alvarez answers questions regarding the comparative benefits of gastric balloon and gastric sleeve procedures.
Why Gastric Sleeve Is Better Than Gastric Balloon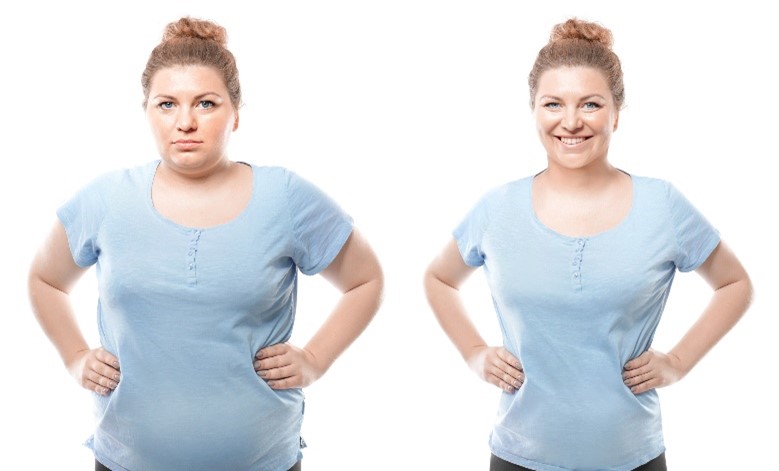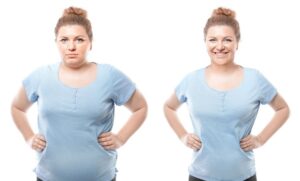 Patients are often initially attracted to gastric balloon because it does not involve invasive surgery. However, the main downside of this procedure is that it is far less effective. While the average gastric sleeve patient loses about 65% of their excess weight in the first year, that number is closer to 30% for gastric balloon patients.
Moreover, gastric balloon is temporary. The balloon is removed within six months, with the hope being that the patient has learned to change their dietary habits in the interim. Unfortunately, many patients have trouble sticking to a calorie-restricted diet after the balloon is gone since they no longer feel as full as they did when the balloon was inside their stomach. On the other hand, gastric sleeve permanently restricts the size of the upper stomach to suppress appetite on an ongoing basis.
Medical insurance is much more likely to cover gastric sleeve than gastric balloon, so it is a financial decision as well.
Comparing Safety of Gastric Balloon and Gastric Sleeve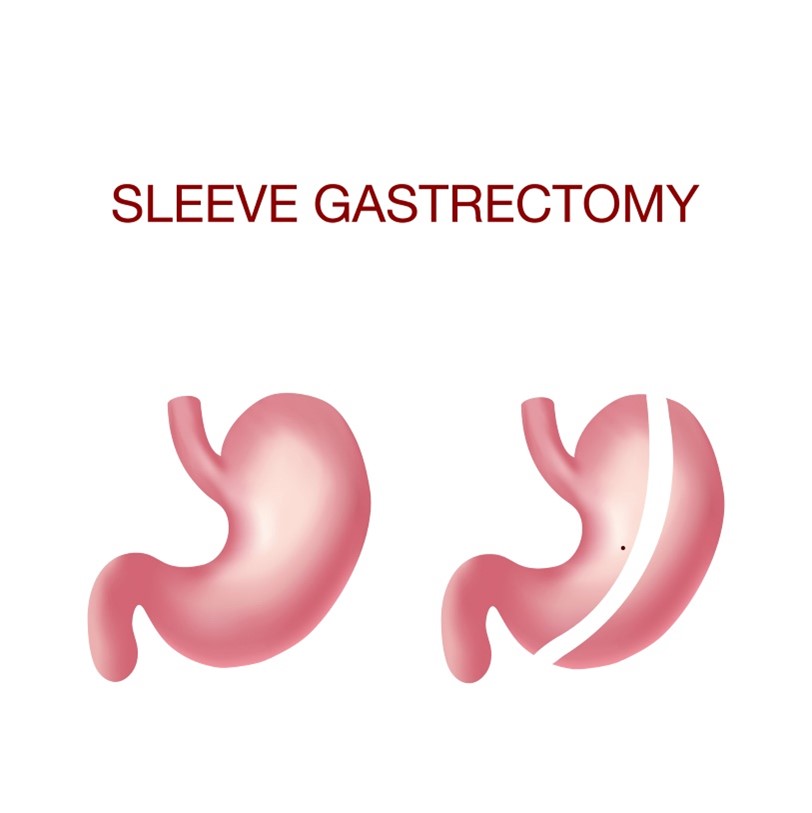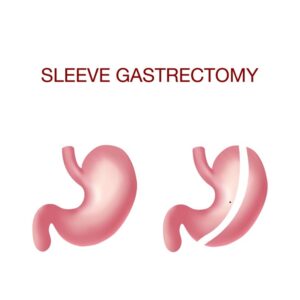 About one-third of people experience nausea after receiving gastric balloon. Balloons are at risk for deflating prematurely and passing through the digestive system, which can require surgical removal to avoid a blockage. Balloons that are accidentally overinflated are also at risk for perforating the stomach wall, which may also require surgery. In 2017, the FDA alerted doctors about risks surrounding liquid-filled gastric balloons after a series of suspicious deaths.
Meanwhile, gastric sleeve has the lowest rate of complications of all types of bariatric surgery, with Dr. Alvarez's rate being lower than the industry average. The procedure poses fewer risks because it does not involve inserting a foreign object into the body. It is suitable even for some patients who are not candidates for other forms of bariatric surgery. Older patients, patients with heart disease and hernias and patients who are only mildly obese (within 75 pounds of a normal BMI) can often safely undergo gastric sleeve because it does not alter the functionality of the stomach.
Medical Tourism Safety
Mexico has earned a reputation as one of the safest places in the world for patients to travel for bariatric surgery medical tourism. Endobariatric's facilities are near the U.S. border: just eight blocks away from Eagle Pass, Texas. This proximity allows patients who would prefer to drive to Mexico rather than fly to do so with ease. The surrounding community is very safe and something patients can enjoy during their stay, since Endobariatric provides a shuttle to the local shops, restaurants and Endospa.
Dr. Alvarez designed the Endohospital for the express purpose of performing gastric sleeve surgery.  With hospital rooms, laboratories, a cafeteria and a radiology center, the Endohospital is quickly responsive to every patient's needs. Our staff members (who speak both English and Spanish) are devoted to keeping our patients comfortable, with security guards monitoring the premises 24/7.
Endobariatric is one of a handful of facilities in the entire world to receive the distinguished "Center of Excellence" award from the Surgical Review Corporation for bariatric and metabolic surgery. This distinction recognizes our facility for "excellence in safety, efficacy & efficiency" — an honor that we are proud to say is true!
Gastric Balloon FAQs
When is a gastric balloon technique appropriate?
If your BMI exceeds 50, a gastric balloon can be a bridge to a successful long-term surgical solution. Rising weight correlates with greater risk in surgery, and so extremely obese patients may benefit from undergoing a balloon procedure, lowering BMI, and scheduling gastric sleeve for a later date. Although a gastric balloon is less invasive and has fewer side effects, it is a temporary solution that typically results in less weight loss than the gastric sleeve. In most cases, a gastric balloon will remain in the stomach for no more than six months.
How does a gastric balloon compare with the gastric sleeve?
There are many types of gastric balloons available, but they all operate on the same principle: In essence, the balloon is masquerading as food, tricking your stomach into believing it is full. The silicone balloon is filled with either air or water. The balloon is usually placed in the stomach with an endoscopic procedure, during which a flexible tube is guided by a tiny camera down the throat. There are two varieties of gastric balloon that can be swallowed, however. With gastric sleeve surgery, your new stomach (a tube that resembles a sleeve) will be approximately 20 percent of its previous size.
Is gastric balloon an effective weight loss solution?
If you are not severely overweight, the gastric balloon can help you lose your appetite long enough to inch closer to your desired weight. If your BMI is high, the balloon isn't a very useful answer to your chronic weight problem. Studies show that after six months of a gastric balloon in the stomach, patients can expect to lose about a third of their excess weight; however, by the end of a year, the weight loss is only 10 percent. Long-term weight loss from gastric sleeve ranges from 50 to 70 percent of excess weight.
What other benefits does gastric sleeve offer, in comparison with gastric balloon?
The gastric balloon procedure takes less time — about a half-hour in most cases — and is less expensive, but often is not covered by insurance. Gastric sleeve, by contrast, is usually covered. Potential complications of gastric balloon are ulcers, gastric erosion, and instances in which the balloon deflates and blocks the intestine or produces gastroesophageal reflux. Such complications happen mostly if the balloon remains in the stomach beyond six months.
Because weight loss is greater with gastric sleeve and more enduring, patients benefit from a reduction in risk from a variety of chronic conditions, including diabetes and hypertension. Lower weight also correlates with reduced risk of cancer, heart disease, and stroke. Slimming down takes the pressure off your knees and other joints, preserving their flexibility and vitality.
Gastric Sleeve Surgery Consultation
If you would like to learn more about the gastric sleeve surgery, we invite you to request a free consultation with experienced Mexico and Texas bariatric surgeon Dr. Guillermo Alvarez by calling 1-800-381-8115 (toll-free) or filling out our online contact form today. Dr. Alvarez is extremely accessible to patients on both sides of the border and offers convenient transportation options from San Antonio and other Texas cities.