Sleeve Gastrectomy (Gastric Sleeve)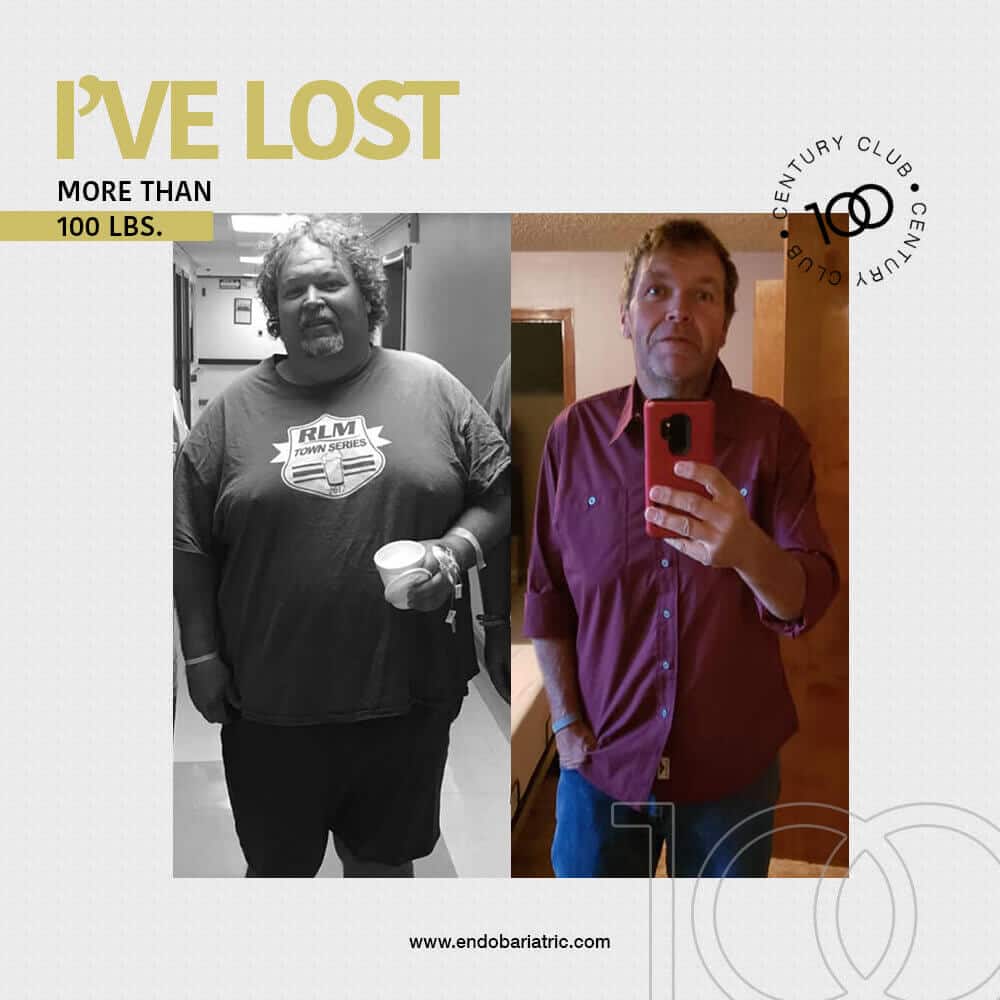 Dr. Guillermo Alvarez has chosen to focus his bariatric surgery practice exclusively on the vertical sleeve gastrectomy (VSG or gastric sleeve) procedure. In his experience, the gastric sleeve provides the best outcomes with fewer risks than other procedures. The surgery permanently reduces the capacity of the stomach, in order to reduce caloric intake. The result is substantial, sustainable weight loss — no dieting needed!
Benefits of Gastric Sleeve Surgery
As you explore the available bariatric surgery options, consider the unique benefits of gastric sleeve surgery:
An easy, permanent way to eat less and still feel full
Removes most of the part of the stomach where "the hunger hormone" is found, so you will have decreased hunger and feel satiated by smaller meals
No foreign object placed in your body
Maintenance-free, and requires no band adjustments or "fills"
No intestinal rerouting, malabsorption of nutrients or risk of related complications
Rapid recovery – you can resume work and your day-to-day activities soon after surgery
What Happens During Gastric Sleeve Surgery?
During surgery, Dr. Alvarez removes a significant portion of the stomach, leaving a narrow, banana-shaped "sleeve." This includes most of the area where ghrelin, or the hunger hormone, is found, so you will discover that you feel less hungry after surgery. The newly created stomach pouch can hold a considerably smaller amount of food, so you will feel fuller, sooner.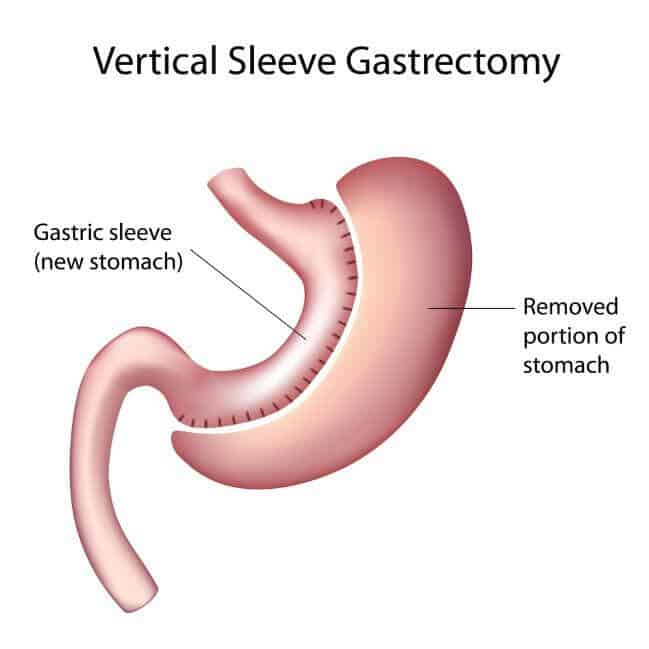 Unlike other bariatric procedures, the gastric sleeve does not require the implantation of a foreign body inside the abdomen, nor does it require rerouting the intestinal tract in any way. This eliminates the risk of adverse side effects such as dumping syndrome, malabsorption of nutrients, vitamin deficiency and other complications.
Dr. Alvarez routinely performs the gastric sleeve procedure laparoscopically or using minimally invasive techniques. With the laparoscopic approach, there are smaller scars, less pain, and a quicker recovery than with traditional open surgery.
Gastric Sleeve Recovery
Recovering from gastric sleeve is highly individualized. Some patients feel like themselves again very quickly after surgery, and others need a bit more time to recuperate. It is most important to listen to your body and not push yourself to return to your normal activity level too soon — doing so could set back your overall recovery timeline or lead to complications.
First Few Days
Right after your surgery, you may stay overnight in the hospital or surgery center. Your vitals will be monitored and you will be closely watched for any signs of a complication. The hospital or surgery center staff will encourage you to get up and start walking as soon as you feel ready.
Your abdomen will initially feel sore and tender from the procedure. You may opt to take over-the-counter or prescription pain medication if you need it, but not all patients do.
When you are discharged from the surgery center, you will receive complete instructions for your recovery, including how to care for your incisions. You should also save our office's phone number in case you need to call us with questions or concerns about the directions.
Your New Eating Plan
Initially after gastric sleeve surgery, you will drink only clear liquids and then switch to a liquids-only diet. After a few weeks, you can transition to eating soft, pureed foods.
Our team will advise you of how many calories you should consume every day. It may not seem like a lot, but your appetite will be decreased, as the surgery removes most of the part of your stomach that produces the "hunger hormone." If your energy level seems low, focus on getting plenty of rest and staying hydrated with water. When you start to incorporate more foods into your diet, you should find you have more energy.
Follow your new eating plan as closely as possible. Switching to solid foods prematurely could interfere with your stomach's healing and/or cause uncomfortable side effects like nausea or vomiting.
Returning to Work
The amount of time you take off from work to recover from gastric sleeve surgery depends, in part, on the duties and responsibilities of your job. If you work a desk job, you can return to work as soon as one week after surgery. If your job requires heavy lifting, strenuous activity or spending a lot of time on your feet, plan to take some additional time off before returning (or, if possible, ask for some modifications to your duties).
Returning to Exercise
Dr. Alvarez will advise you as to exactly when you can start exercising after surgery. He usually asks patients to wait at least four weeks after surgery before engaging in any strenuous activity like weight-lifting or high-impact aerobics.
In the interim, walking is a suitable way to get some activity in your day. Take it slow, and if anything hurts, take a break. Soon enough, you will be ready to get into a steady workout routine.
Follow-up Care
Dr. Alvarez will provide the paperwork and documentation for you to take to the doctor managing your post-operative care. You should attend all of your appointments and bring a list of any questions or concerns you have. Our team will also follow up with you via email or phone to ensure you are healing optimally.
Are You a Suitable Candidate for Gastric Sleeve?
The best way to determine your candidacy for gastric sleeve is to personally consult with Dr. Alvarez. He will evaluate your health, lifestyle and treatment goals before recommending you for surgery (or suggesting an alternative).
In general, you may be a good candidate for gastric sleeve if you:
Have a body mass index (BMI) between 30 to 56 with weight-related health issues (e.g., arthritis, sleep apnea, high blood pressure, diabetes)
Have a body mass index (BMI) of 40 or above with no weight-related health issues
Have tried other weight loss methods with little to no success
Can commit to making significant and sustainable changes to your diet and exercise
Are not alcohol or drug-dependent
Have been overweight for at least five years
Gastric Sleeve FAQs
What is the difference between sleeve gastrectomy and gastric bypass?
With both sleeve gastrectomy and gastric bypass, the goal is to reduce the size of the stomach so that a patient feels full after eating less. Gastric sleeve reshapes the stomach into a sleeve-like tube with significantly reduced volume.
The sleeve doesn't have the capacity to hold much food, so your body signals you to stop before you consume too many calories. In addition, the surgery involves the removal of a structure called the fundus, where the hunger-triggering hormone ghrelin is produced.
With gastric bypass, the complete stomach remains intact, but a "pouch" is surgically attached to the intestine so that food is rerouted away from it, quickening its path down the gastrointestinal tract.
After studying the full range of bariatric procedures available today, Dr. Alvarez chose to devote his practice exclusively to sleeve gastrectomy, performing no more than four procedures a day to ensure each patient has his full attention, focus and support. His advanced skill and depth of experience have produced highly satisfying outcomes for patients in the U.S., Mexico and throughout the world.
Is it common to have lingering cravings for food after sleeve gastrectomy?
Post-surgical cravings are to be expected in the weeks after sleeve gastrectomy, as your appetite slowly adjusts to your body's new lack of interest in overeating. There is a difference between appetite and cravings. Appetite or hunger is rooted in the survival instinct; it's your body's way of telling you that it needs nutrients and fuel to operate efficiently. Cravings are born of the mind's imagination — things you believe you need to make you feel better. Before surgery, your body and mind almost always agreed on what you needed: more food. Now they often have conflicting opinions, and managing those old cravings will take time and practice.
What are the best ways to manage these cravings?
Dr. Alvarez recommends that you make a plan to change your habits, and stick to it. Leave binge-eating in the past by planning to eat small portions throughout the day. When your appetite is satiated with moderate, consistent intake, you're less likely to give in to strong hunger pangs late at night. Also, stock your fridge and pantry with substitutes for sugar and other unhealthful foods.
When you feel the need for something sweet, reach for fruit. An apple, orange, banana or pear can satisfy your sweet tooth without adding tons of empty calories. In addition to fruit, alternatives to sugar include spices like cinnamon and essential oils like fennel. A great way to crowd out sugar cravings is to eat nutritious foods first, or even to drink water to fill your much smaller stomach. If your past weakness was late-night eating, consider revising your sleep schedule, and turn in early.
Also, change your environment. Keep your old trigger foods far away, replacing them with healthy alternatives for cooking and snacking. Your mind may still wonder where you've hid the chocolate chip cookies, but your newly sensible digestive system will be perfectly happy when you reach for the smoked almonds.
Schedule A Free Gastric Sleeve Surgery Consultation
If you would like to learn more about the gastric sleeve surgery and Dr. Alvarez's approach to patient care, we invite you to request a free consultation. You can reach us by calling 1-800-381-8115 (toll-free) or filling out our online contact form today. We look forward to speaking with you and discussing your treatment options and goals in greater detail.